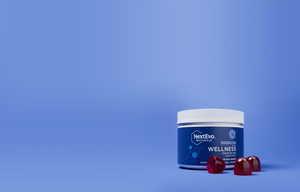 Health Benefits of Water Soluble CBD
Choosing water soluble CBD can have a positive effect on many aspects of your health. Research into the numerous relationships between CBD and health are still in their infancy, yet groundbreaking steps are being made and new scientific studies are regularly discovering new benefits. Water soluble CBD has a greater bioavailability than regular CBD and can have a positive effect on your outlook, wellness, sleep cycle and supports a healthy response to stress.
Mood
CBD is well-known for reducing occasional stress as well as having calming and relaxing properties, it can help support and improve your general mood.
Healthy Sleep
CBD may promote sleep quality and duration at night, while promoting wakefulness during the day. It could also help diminish the stress that affects you from falling asleep in the first place.
Immune Function
Evidence suggests that CBD supports the immune system by maintaining a healthy gut microbiota, and calming stress and frustration.
Digestion
CBD can significantly improve your digestive health by supporting the gut and regulating your appetite. It can also help reduce stress. , 
Energy & Focus
By helping manage cortisol levels and releasing dopamine and serotonin, CBD may be able to lift your energy levels, help you maintain focus, and give you mental clarity.
Exercise Recovery
CBD may boost your post-workout recoveryso you can perform at your optimum level. 
The skin contains a high concentration of cannabinoid receptors, and when you apply CBD topically, it activates the endocannabinoid system through those receptors. The endocannabinoid system is responsible for many physiological processes, including muscle soreness, and immune function, which CBD can regulate and improve.
Yes, you can use CBD cream with other products such as capsules, gummies and powder. But start with small amounts and build up gradually until you find the right levels for your body, and don't exceed the recommended dosage.